PROBLEM: Cleaning fire retardant off fire truck hoses
Hose reel on fire truck that was being used for urban interface structure protection in Wyoming. Fire Retardant rinses off waxed painted surfaces easily with just water but NOT off rough surfaces such as hoses.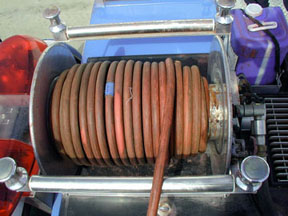 Hose was sprayed with eOx® Industrial cleaner
Brushed with a soft brush
Rinsed with water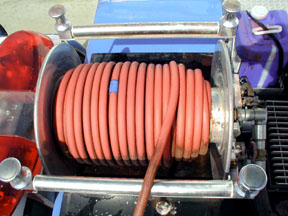 For more information about cleaning turbine accessory parts, contact Bergdahl Associates, Inc.